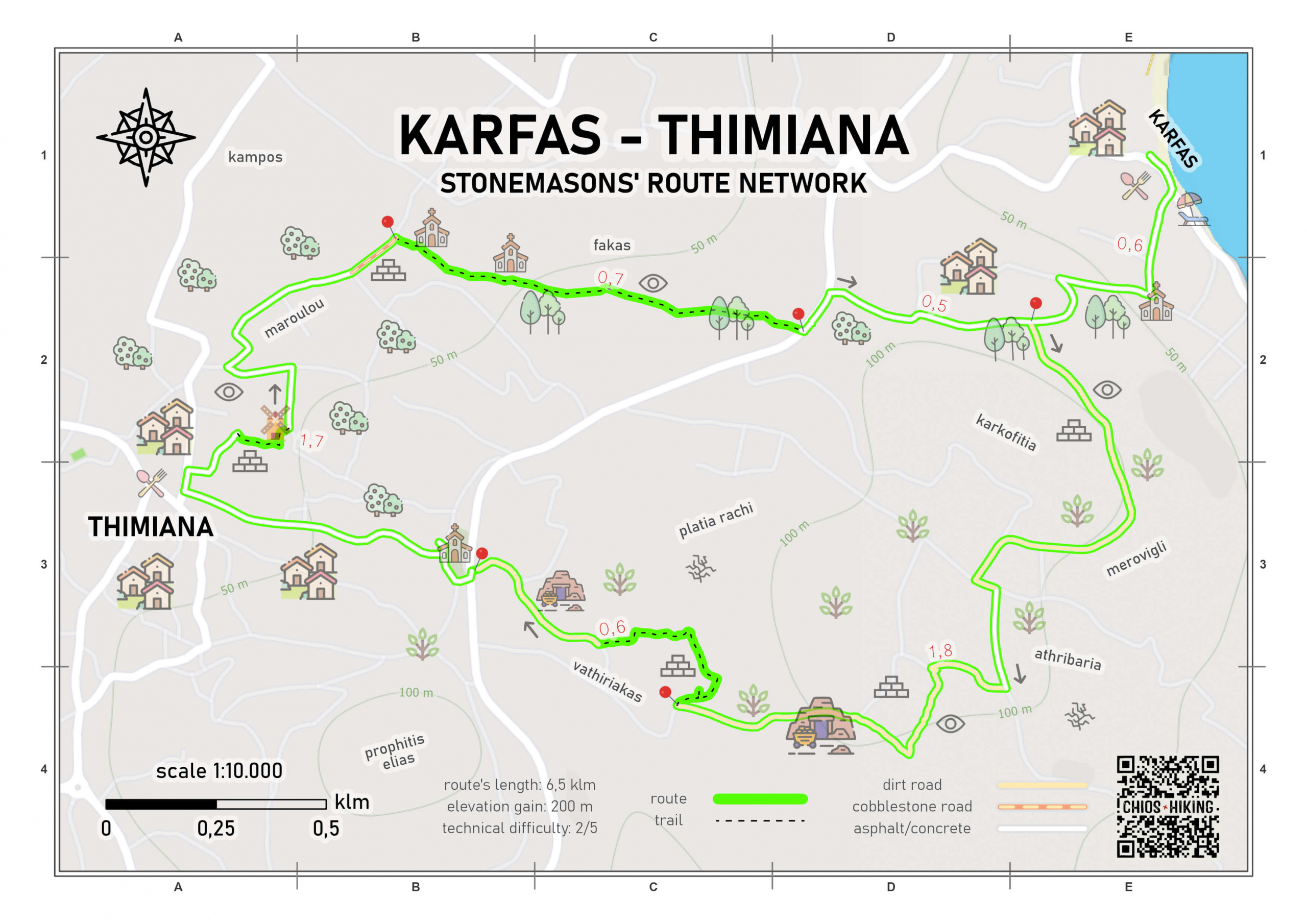 stonemason's route network
The Karfas – Thimiana route is a part of the "dedicated stonemasons' network", which stretches along the seaside of Megas Limnionas, Agia Ermioni, Karfas and the village of Thymiana. This network is being developed within an area of gently sloping paths and agroforestry vegetation, with a long tradition in the mining and carving of the "Thimiana" stone, a red-brown stone that is widely used in the construction of buildings.
The route from Agios Georgios, a small church of the farriers' community, up to the current stone mining quarry, is developed in dirt as well as concrete roads, next to drystacks and mastic tree fields, with a nice view of Karfas sea. A part of the route thereafter and up to the regional road, extends within paths and walkways. It then moves towards Karouli square in the center of the village of Thimiana, Koutroulomylo and Maroulou district via cobblestone roads within citrus orchards, before coming across the picturesque little chapel of Agios Tryfonas Agelaston. The route thereafter extends within a pine area, passes by Agios Ioannis Fakas and leads up to the regional road. The route finally ends at the little chapel of Agios Geogios, having passed through an area of crops and scattered houses.
Download the route track on your mobile in gpx or kml format or the map in pdf format, get your friends and let's go!