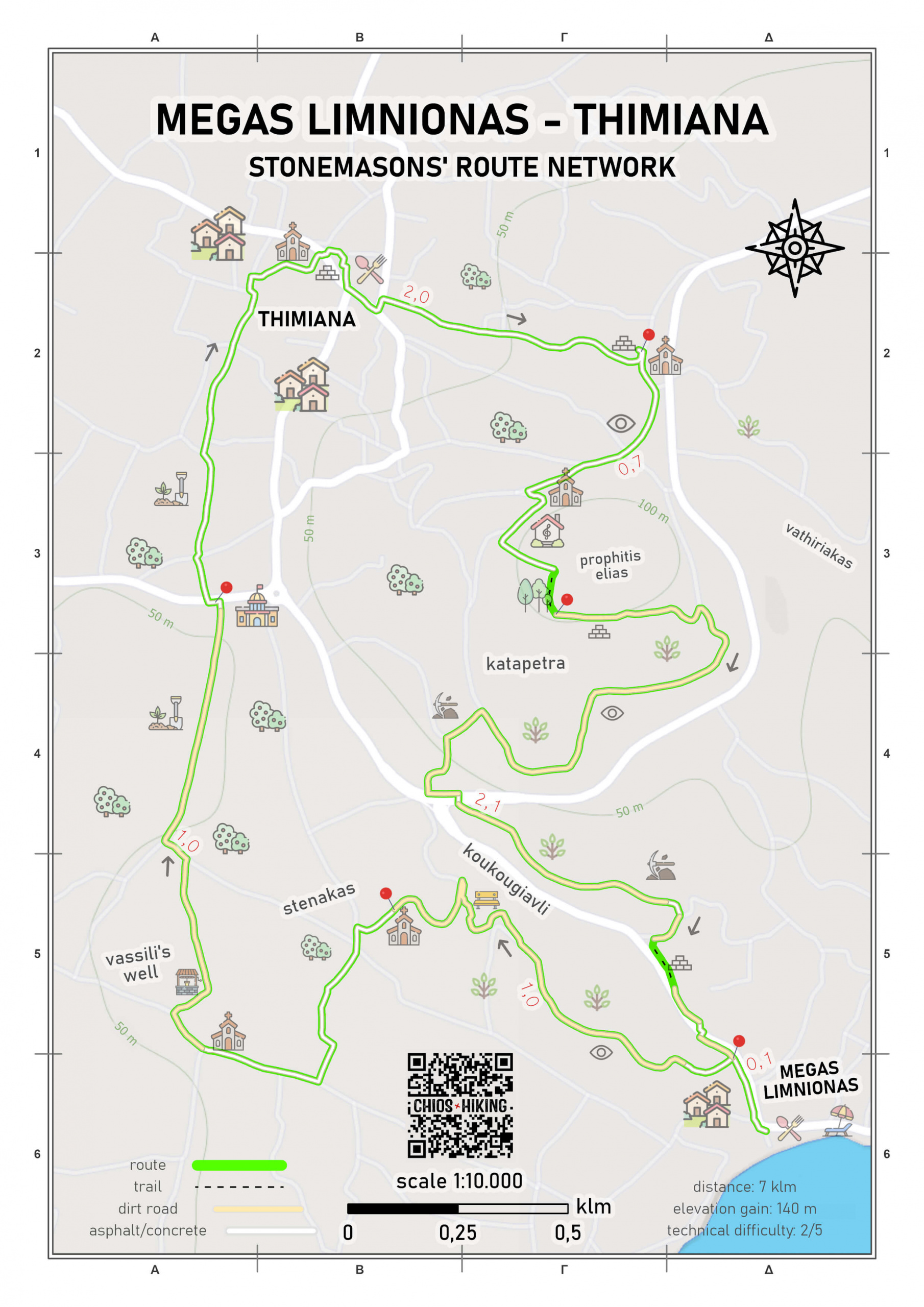 stonemason's route network
This hiking trail is part of the "dedicated stonemasons' network" and is being developed within the surrounding area of the village of Thimiana and the seaside of Megas Limnionas, Agia Ermioni and Karfas. It basically uses the existing road network rather than the paths. The said trails network stretches through a rural landscape, dominated by the Thimiana stone, which is a part of the historical and cultural heritage of the village of Thimiana.
This particular hiking trail starts from Megas Limnionas and goes up to Koukougiavli, a recently constructed rest area and Agios Ioannis Stenakouson, in the middle of mastic and turpentine trees. Then and up to the Town Hall of Agios Minas, the route is being developed within olive trees and vegetable fields, before going through the village of Thimiana, where each walker can admire the old and modern buildings made out of the Thimiana stone. Then, from Agios Dimitrios Ktiston and up to the Music School, the walker can enjoy the unobstructed view to the village of Thimiana and Kampochora. Thereafter, the walker may also come across a small path in the little forest of Prophitis Elias. From there and to the end of the trail, the route moves among crops and areas of old quarries of the Thymiana stone, whilst the walker can at the same time enjoy the view to Megas Limnionas and Keramia.
Download the route track on your mobile in gpx or kml format or the map in pdf format, get your friends and let's go!