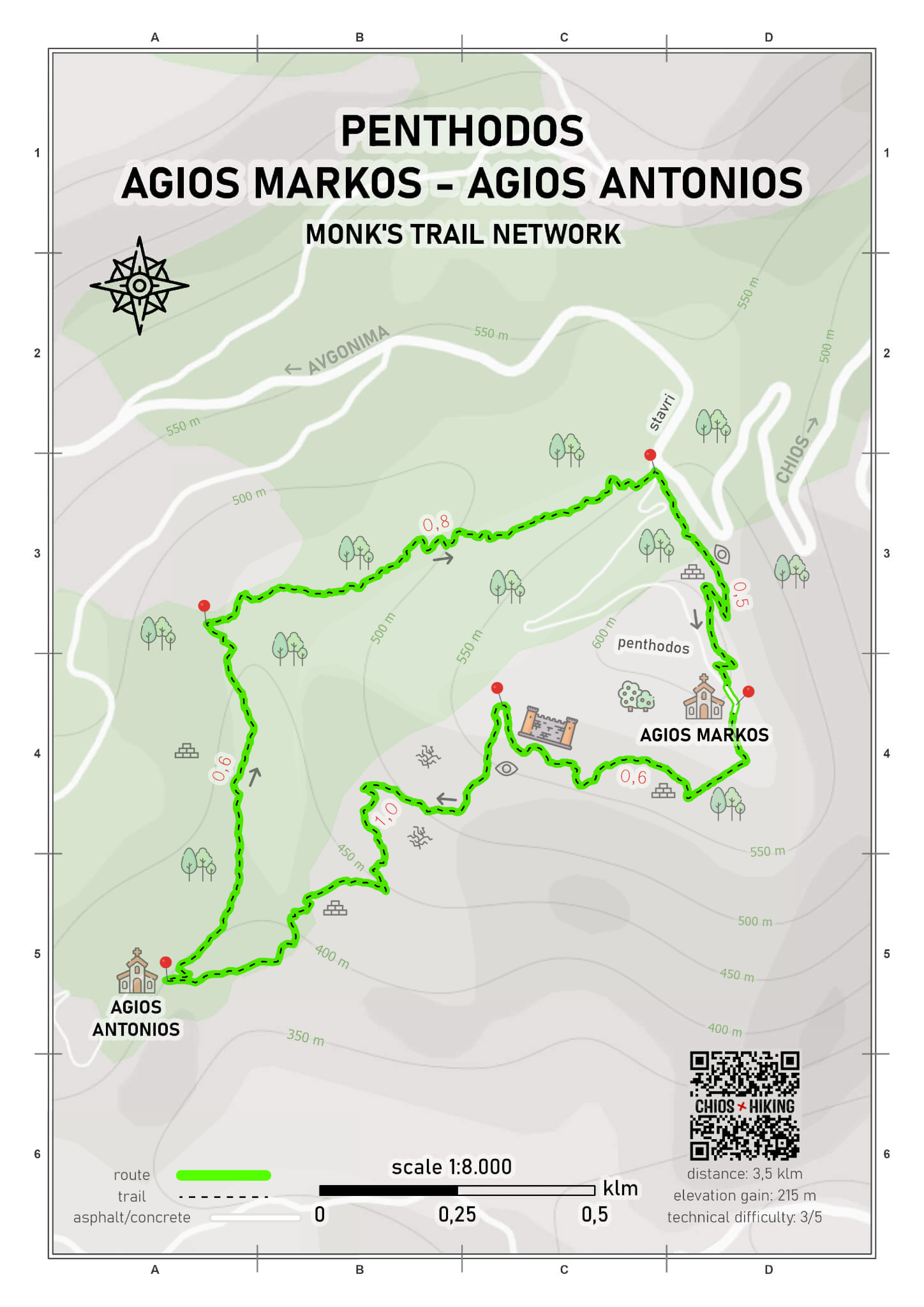 This is a short but enjoyable circular hiking route around Mount Penthodos, 10km from the city centre of Chios. The route, which is mostly in a pine forest, has a natural beauty, a beautiful view and historical and religious importance, as it follows old paths used by the monks of Nea Moni and the nearby churches.

The route starts from the position called Stavri, which is a pass between two mountains, Tsikoudia and Penthodos. From there, an initially narrow and then wide stone-built trail starts, going up to the monastery of Agios Markos, at the peak of Mount Penthodos, which has features of a natural fortified position. From there, enjoying the view towards the east coast of Chios, the route goes on, passing by the place where ascetics were practicing, a cave of Agios Parthenios. Then, until the exit gate of the Byzantine acropolis of the Mount Penthodos, the route passes through ancient remains of towers, buildings, pits of water collection and storage and drystacks. It then goes downhill, having an unobstructed view towards Nea Moni and the surrounding area, passes by the chapel of Agios Antonios, moving next to the homonymous stream, before ending up to Stavri.

Download the route track on your mobile in gpx or kml format or the map in pdf format, get your friends and let's go!